The app builder that you will love
Use a professional platform to bring your big ideas to life. Create your own mobile app for free and without code.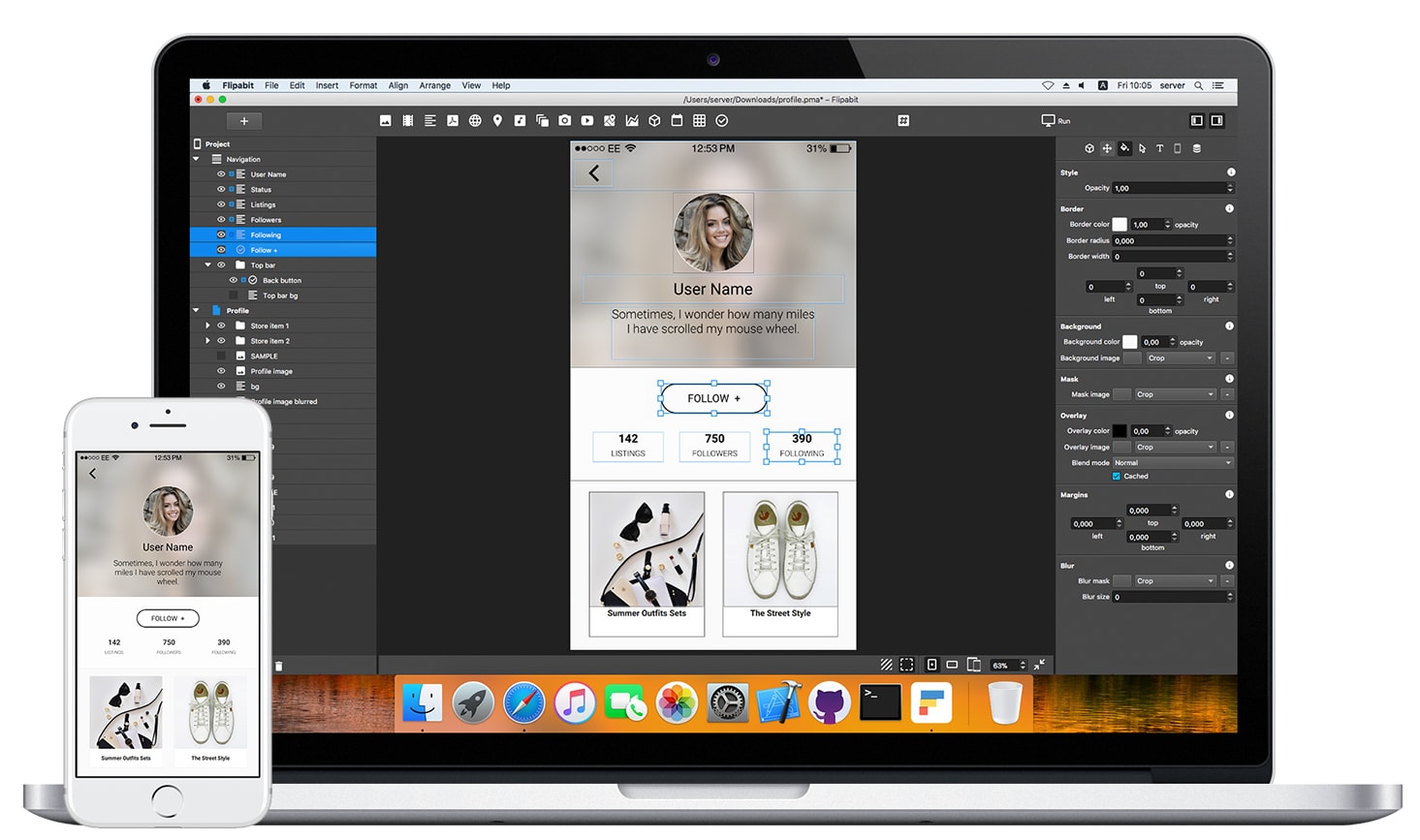 Anything is possible with the right app builder
1. Customize your app
Choose one of the ready-made professional templates or start with a clean slate.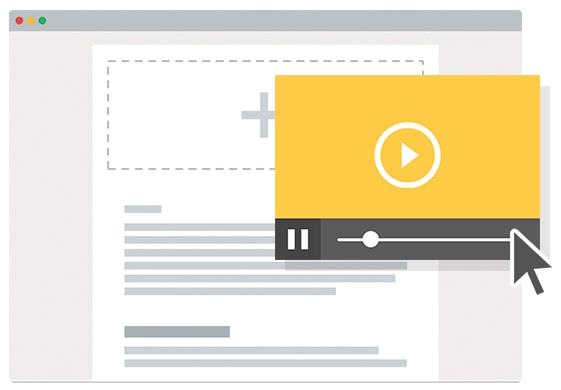 2. Add the tools
Ready-made components and widgets will help in expanding the functionality of the mobile app.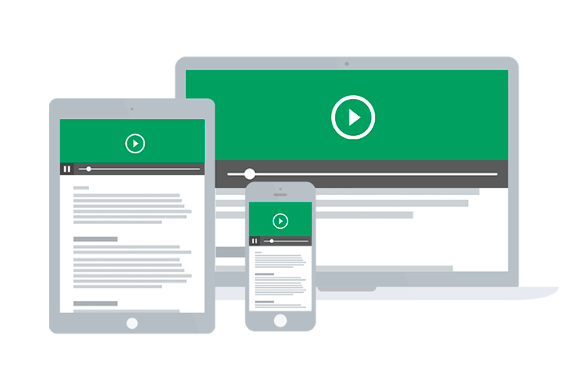 3. Publish
Upload your app to the App Store and Google Play.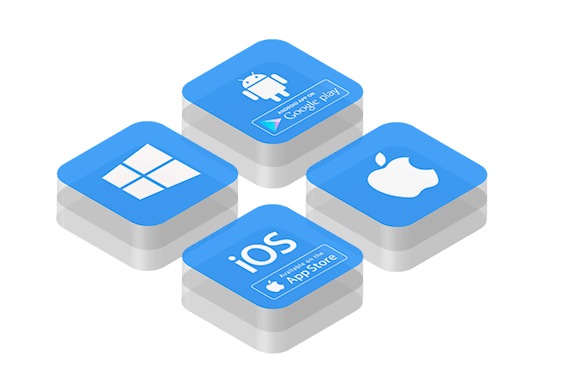 Impressive features for your app
Create apps without distraction
You don't have to wait for the build and run the app on a device to see the changes. In our builder, your app looks and behaves exactly the way it looks and behaves on the device.

Beyond templates
In Flipabit, you can create absolutely any mobile app from scratch, or take a template and change any of its details or functions.
Native app, native performance
In Flipabit, you create a native app, which means you get maximum performance and access to all device functions, even without an Internet connection.
True cross-platform functionality
You do not need to create separate Android or iOS apps. In Flipabit, you create one app and publish to all stores at once. The mobile app is compiled in native ARM code for iOS, Android, Mac and Windows.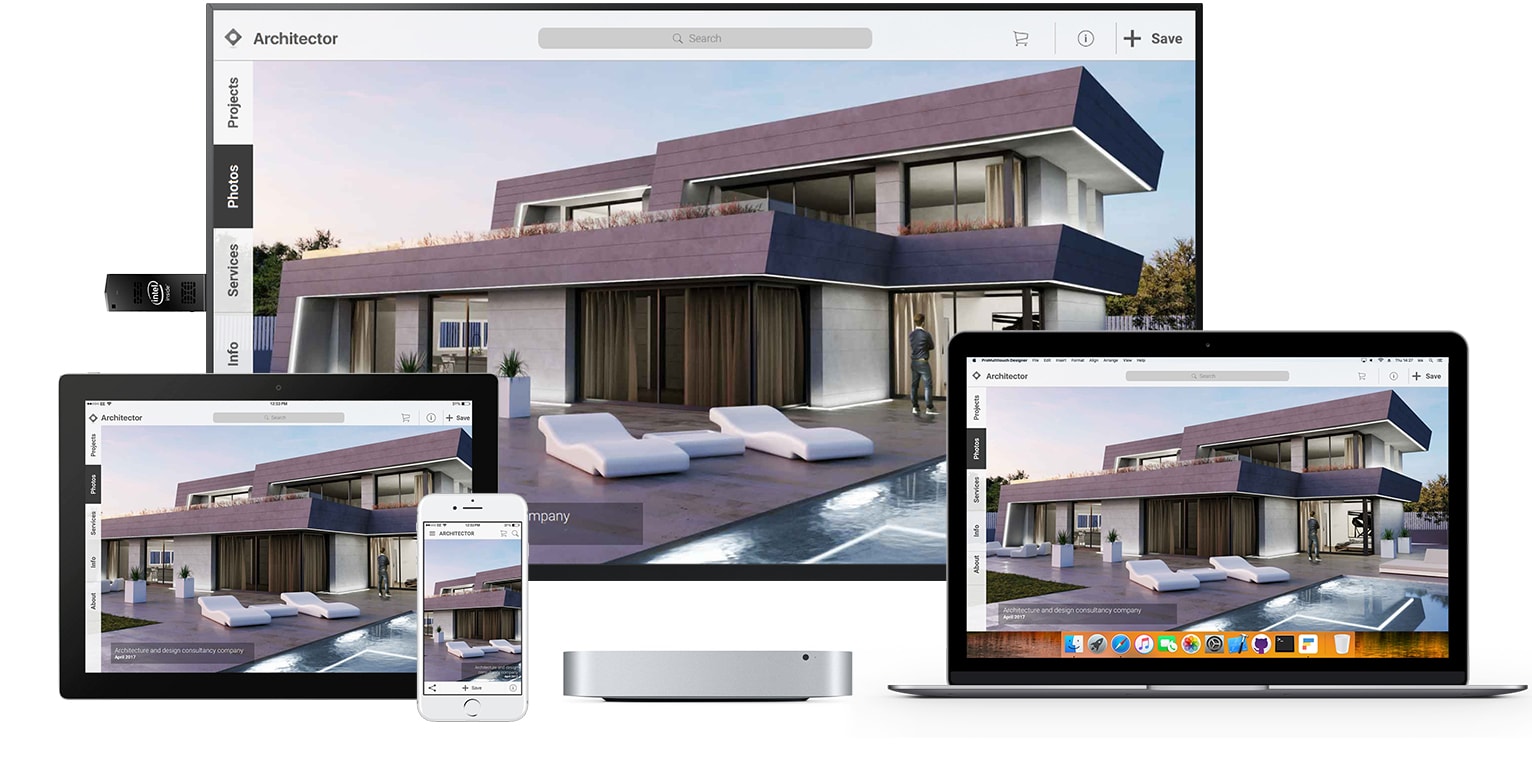 Instant build
The fast cloud build delivers a publishing-ready app in just 3 minutes.
Freedom to choose
Integrate your app with any of over 1,500 other services and platforms, such as Firebase, Google Sheets, Sendgrid, Twilio, Airtable.
Work where you want
Get everything you need in one place. On any platform. Edit on Mac or Windows, run on any mobile device or desktop.
Figma Integration
Thousands of Figma, Sketch or Adobe XD resources for creating professional-looking apps in minutes. You can import finished designs from Figma and add interactivity to Flipabit. Obtain all changes by synchronization at any time.
Grow your business
Flipabit opens up great opportunities, allowing everyone to manage the app and grow their business - the writer, restaurateur, DJ, hotel owner and many other professionals. There are many built-in features at your disposal to help you strengthen your brand and meet your ambitious business challenges. These handy tools make it easy to include advertising or in-app payments, the set up a shopping cart or a schedule, to launch sales, and much more.
How to create a mobile app for free
Create an app in the free Flipabit builder in just 5 steps
1. Download the free Flipabit builder

and decide which app would you like to create.

2. Choose a template

for a ready-made application, import a design from Figma, or start from clean sheet.

3. Change whatever you want

. Add actions and animations, connect data.

4. When you are ready, publish

your mobile app and share it with the world.

5. Over time, you can add

in-app payments or ads, an online ordering system, and other useful business development functions.
Why is Flipabit app builder the right choice for you?
It's simple. In the Flipabit app builder, you can make a mobile app that looks exactly the way you want it to look, for free. Lack of experience is not a problem.
Do you want to immediately get a ready-made version with excellent content and design? Try a ready-made template.
Need the ability to add your own functions to expand functionality? You have come to the right place.
By choosing Flipabit, you get the complete package: app builder, cloud build, integration with leading mobile development technologies, effective monetization tools, and access to friendly support services.
Millions of people around the world choose builder software to create apps. Still in doubt? Try our free mobile app builder for yourself.
Learning
Even if you have never used Flipabit app builder before, you'll find that making mobile applications is surprisingly easy.
Getting started
Learn to make mobile applications from zero to deployment with these guides.
Explore the docs
Here you'll find everything you need to become a Flipabit developer. So why not start learning today?
FAQ
1. Is it easy to make a mobile app?
Yes. Flipabit offers several different ways to create your own free app, so you can choose the process that works best for you. Need to get an app quickly? Choose one of the ready-made templates and customize it to suit your style and professional needs. If you want 100% freedom, start from scratch, add the necessary widgets, and customize the actions in the Flipabit editor.
2. Can I create a mobile app without knowing how to code?
Absolutely. Flipabit is easy to use and allows building professional apps without coding. In the Flipabit editor, you can drag and drop any widget or feature you want and customize it to match the concept of your app. Of course, if you know how to code, you can use JavaScript to add advanced functionality.
3. Will my app only work on Android or iOS?
Your app is automatically built for all platforms. There is no need to create separately for iOS and Android.
4. Should I use the builder software or hire a developer?
The free Flipabit app builder is intuitive. Are you looking for a development service? Visit the Experts section to find a certified freelancer or agency at a price that suits your budget.
5. Can I make money on the app I create?
Certainly! Using our app builder, you can include ads or in-app payments in just a few minutes.
6. Do I own the app I have created?
The created app is completely yours and completely autonomous. You can unsubscribe at any time and this will not affect the apps that have already been created or published. Use the builder only when you need to change something or add new functions.
7. Will I be able to publish the app in the AppStore or Google Play?
Yes. The app you get is completely ready to be published in the stores.
Time-tested technology
Flipabit is based on Qt, which, just like Flutter, follows the idea of free design with native performance, while helping many brands to develop amazing products.
Anyone Can Create an App
Showcase your work, sell products and services, give new ideas a try. With Flipabit builder, you will find that creating apps is fun, simple, and free.
Download