Game App Builder
Smartphones have been one of the most important platforms for game app development for quite a while now. And mobile games is the most popular category on digital distribution stores for iOS and Android devices. There is demand for projects that utilize every available technical innovation as well as for simple, classic games like brain-teasers and puzzles.
Get Started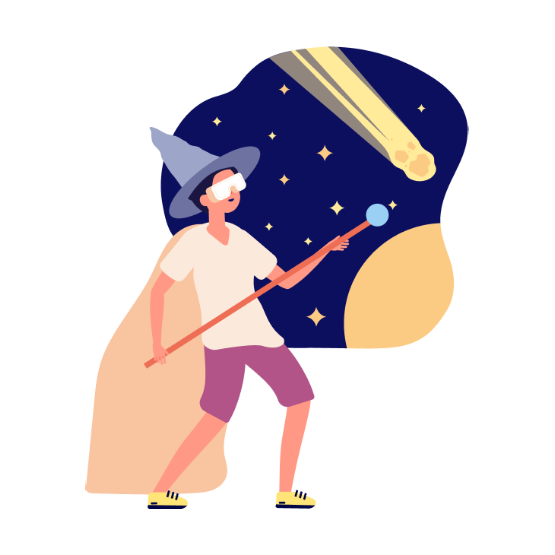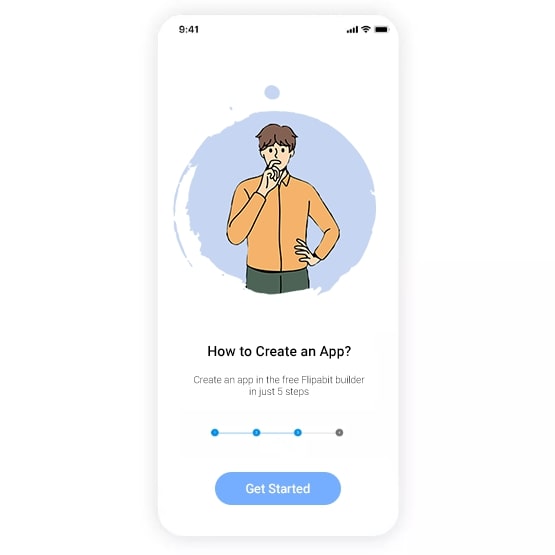 How to Build a Game App for Free
Create a game app for Android or iOS with the Flipabit following these steps:
Download the free Flipabit builder for Windows or Mac
Choose a template or start your app from clean sheet.
Change whatever you want. Add stunning graphics, sound effects, create a game scenario.
Publish your mobile game to the Google Play and Apple App Stores and share it with the world.
Grow Your Game App. You can add in-app payments or ads, and other useful business development functions.
Make Your Game App
Different Types of Video Games
Puzzles, Word Games, Riddles
This is one of the most popular genres with the highest percentage of engagement. These types of games involve solving various logic problems, from simple jigsaws to complex mathematical puzzles like Sudoku.
Card Games
These include both traditional card games like solitaire, gin rummy, and cribbage, as well as collectible games based on cartoons, books, and other fictional universes where the player can expand the basic set of cards with new ones that have unique effects.
Casual Games
These games are aimed at a wide audience, have simple rules, and don't require stamina or previous experience. These are the time-killing games. A good example from this category is tapper games, where the player only has to tap the screen, often repeatedly, to get some kind of prize or perform an action.
Games for Kids
These are designed for a specific age group. They revolve around child development and learning, so topics like animals, colors, numbers, and the alphabet are common.
Trivia
The point of these games is to answer questions from various subjects and degrees of difficulty. The apps may differ in their topic categories and ways to win. These games can be played alone or with other people.
Features of a Good Mobile Game App
The following features will help increase engagement and make a game more convenient to play. These features can be successfully integrated into most gaming applications.
Leaderboard
This adds a competitive aspect to the game, allowing the user to feel a bigger emotional payoff for making progress, and that means coming back to play more often.
Interruption Settings
If a game doesn't have a save feature, go into "pause" mode, or minimize the app when a call comes in, the user may immediately begin to form a negative opinion of the app itself. They will stop coming back to the game because they won't want to lose their progress.
Haptic Feedback
Haptic feedback is the short and long vibrations the user feels when tapping on-screen buttons or performing certain actions in the game. It lets the user know that a press has been registered and processed.
Social Media Integration
Mobile gamers love to share their progress and achievements and compete with friends. Adding a social media integration even to classic games like puzzles or tic-tac-toe can significantly increase audience engagement.
Push Notifications
This is an effective re-engagement tool. If a user hasn't logged on to a game in quite a while but sees that their friends have been playing, they may get back into it.
Settings
Let users choose the brightness level, contrast, color scheme, volume of specific elements, and other parameters.

The Mobile Game Monetization
Paid Games
Users pay to download the game and can play for an unlimited time. Paid apps are mostly niche products these days. This monetization method is used mainly for games with a complex plot, like Role-Playing Games.
Freemium
The user downloads the game for free, but are only allowed to play for a limited time, after which they are given the opportunity to make a one-time purchase to unlock the remaining levels.
Free-to-Play
Users can play absolutely free, but the game contains some optional purchases. These purchases most often have to do with visually improving the experience, but they can also offer a temporary advantage for speeding up progression through the game.
Built-In Advertising
The game is distributed free of charge, but it contains advertisements that are periodically shown to the user. Alternatively, you can offer to disable these ads for a fee.
Subscriptions
The basic version of the game is free, but additional features and content are only available for a monthly fee. The cost is usually several times cheaper than buying a paid application, so users tend to go for it.
Mobile Gaming Statistics for 2022
The mobile gaming market has huge potential. As of 2021, games account for 21.49% of active apps on the App Store and 13.72% on Google Play.
$90 billion
In 2021, mobile games generated 90.7 billion dollars in revenue
45.3%
45.3% of all revenue was generated on the iOS platform, and 54.6% on Android
$116 billion
Game app revenues are expected to grow by 2024
FAQ
1. What is a game app?
Game apps are software for mobile devices that offer users a fun and entertaining experience with digital content.
2. Why do we use gaming apps?
Mobile games provide us with a chance to do something fun, realize our creative potential, reduce stress levels, or just kill time. We can play them during our daily commutes, while standing in line, on our lunch breaks, and so on. We almost always have our devices on us, so the option to hop right back into a gaming session is always there.
3. What users will love about your game app?
Intuitive Sound Settings. Muting a mobile device should also mute the game itself. That way the user doesn't have to manually lower the volume every time they open the game or look for other ways to turn the sound off.
Cross-Platform Compatibility. The ability to continue playing on a device regardless of its OS will not only significantly expand your audience, but will also retain existing users in case they change their smartphone.
No Microtransactions in Paid Games. Having to pay for certain features, enhancements, or content in an already-purchased game could scare off a large portion of your audience. Microtransactions change the game mechanics, which obviously doesn't have a positive effect on the gameplay or user experience.
See how Flipabit can help you create an app you'll love
Create Game App With Flipabit
The Flipabit App Maker lets you build a fun quiz, puzzle or card game. With features to increase users engagement and powerful monetization tools, it's easy to make a successful gaming app.