Simple apps can be quite lucrative as well
There are many more free apps than paid ones. On the Google Play store they make up almost 97%, and 93% on the App Store (statista.com). Are all of these apps created purely for users' enjoyment while leaving the creators high and dry? Of course not. There are several strategies for monetizing free apps. This article is going to cover them.
Some Numbers
Users are more than happy to spend money on apps. Global spending on mobile platforms in the first half of 2021 was nearly $65 billion, Which is 24% more than in 2020 during that same period. Both market segments (Google Play and App Store) are showing a steady increase in earnings. So to the question of whether it is profitable to invest in app development now, the answer is an unequivocal - Yes!
It's not just sophisticated high-end products like TikTok or YouTube that make money (they top the list of 10 most downloaded apps, according to AppAnnie). Simple apps can be quite lucrative as well. In July 2021, the free casual game Coin Master became the most profitable Android app. Its creators raked in almost 118 million dollars. And an unassuming utility app for creating and editing music known as FL Studio Mobile brought its developers almost 28 million dollars.
So you can make millions without having millions in your development budget. A quality product thoughtfully promoted is sure to find its audience and turn a profit.
Basic models for monetizing an app
Displaying ads within the app
For advertisers, this is a way to reach a wide (and often the target) audience. For developers, it's an effortless way to make money on their creation. Nothing special needs to be done with the code to enable ads in an app. Ad elements generated by the ad network simply need to be embedded.

The different types of ad formats
There are several payment models in mobile advertising: CPM (for impressions), CPC (for clicks), CPI (for downloads), CPA (for action), and CPL (for conversion). We won't be discussing the nuances of each, but just note that you should test the various payment models in addition to the conditions for different ad networks. Overall, the path to success is the same everywhere: the more traffic your product attracts, the higher the ad revenue.
This monetization model is more profitable to implement in products designed for a wide audience: games, video players, and online readers. Highly specialized apps receive less traffic.
An abundance of ads in an app infuriates users, but you can even turn this into an earning opportunity by offering a premium version without ads or ad blocking as a paid option.
You can even connect ad units in apps created in app builder. For example, you can add an AdMob ad unit to Flipabit in just a few clicks.
In-app purchases
These can be included in any digital content: music, videos, individual functions inside a game (unlocking a new level, buying special weapons), etc. For Android apps, they connect using the In-app Billing service, through which the developer account is linked to the seller's account. You can integrate the service API into your product either manually or through third-party libraries like Checkout. The App Store has its own solutions for this, but in general, the setup is the same. You can sell any digital content that doesn't violate the mobile marketplace guidelines.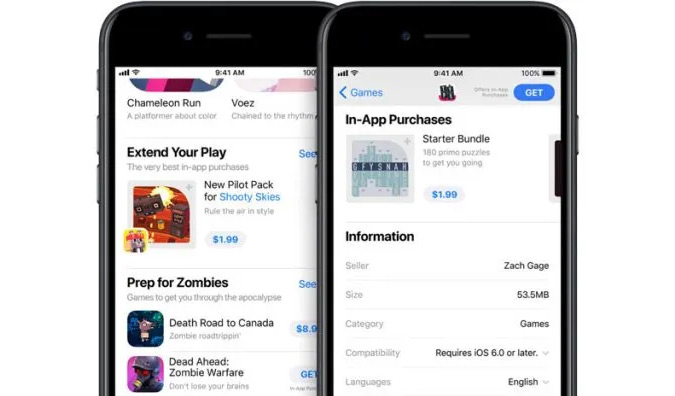 What kind of in-app purchases are part of app
Paid subscription
The developer gives the user the opportunity to try the product for free, either through a free version with reduced features, or through a trial period with access to all the functions of the app. It's essentially shareware. This monetization model is more appropriate for service apps that are used by a large number of people, like photo or video editors, or fitness trackers. In 2020, the most profitable apps in the freemium niche of Google Play were from the Health and Fitness category.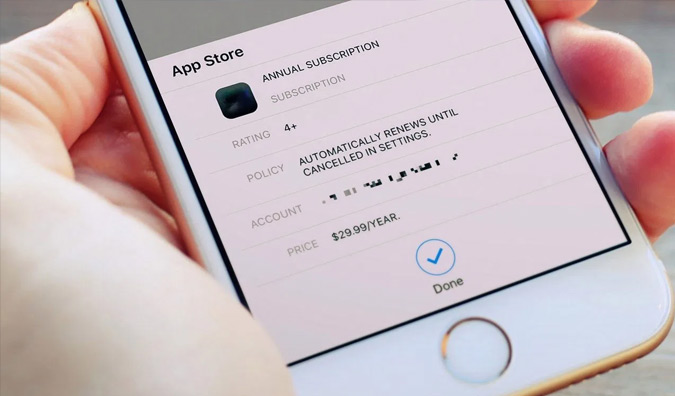 Auto-renewing subscription
Many apps were initially released as free, but after achieving some success in their niche they became freemium. This is a perfectly reasonable strategy. First, find out how much demand there is for the product and gather an audience. Then offer a paid subscription.
Part of the revenue is taken by the mobile marketplaces in exchange for giving freemium products priority over free ones. These apps are more likely to get into thematic collections and top (featured) lists.
This monetization model requires strong and ongoing technical support, and as a result, increased maintenance costs. Launching the paid version right upfront means you won't be able to make money on it for years. An additional paid feature (for example, a new tank in a battle game) can only be added with an updated version of the app, and it should work flawlessly. If users submit too many complaints about the quality of premium content, the marketplace may restrict it.
How else can you make money from a free app?
These monetization strategies aren't as common as the ones listed above, but they may still be viable options worth considering.
Sponsorship
This one's very simple. You advertise the sponsor's product inside the app, and they pay you. How is this system different from the first one, you ask? It's the fact that, in this case, the developer interacts directly with the advertiser, instead of going through an intermediary in the form of an advertising network. The terms can vary widely; a fixed monthly sponsorship, a percentage of sales, bartering...
This model goes well with other monetization options because sponsors are usually interested in promoted apps. But it all depends. Sponsorship may also be offered to narrowly targeted products if they are used by a "warm" target audience. For example, in the app of a coffee shop located in a new residential complex, it makes sense to advertise that complex so that users can immediately "see for themselves".
Donations
Another straightforward solution. The developer invites users to thank them financially. If the product is of high quality and isn't designed for just a handful of people, then there will be those who will throw a buck or two the creator's way. But there is a caveat: marketplaces don't allow apps to collect money if it doesn't belong to the official funds. The answer is to accept donations on another platform, such as the app's group page on VK where there's a whole system for collecting donations.
Crowdfunding
This involves raising funds for product development through crowdfunding platforms (Kickstarter, Indiegogo, Boomstarter, etc.). Basically, the product is made on a prepaid basis for future users. They get access to different perks; from the freemium version of the product to the ability to create a character in the app with the name or likeness of the patron.
Of course, not every crowdfunding project pays off. You need a fresh idea and competent marketing.
Final thoughts
As you can see, there are many ways to make money on an app that is distributed for free. Most of them fit nicely into one product: freemium apps are full of ads, just like games with paid content.
But you need to think about how to monetize your product at the idea stage. Not when the app has already been created.
---